How to register to a Swiss Teams Tournament
Once you have found our tournament host ibex_# or title, please do as usual for BBO game registrations ie Click on the tournament title, Click Register, type partner's BBO username and Click Invite partner.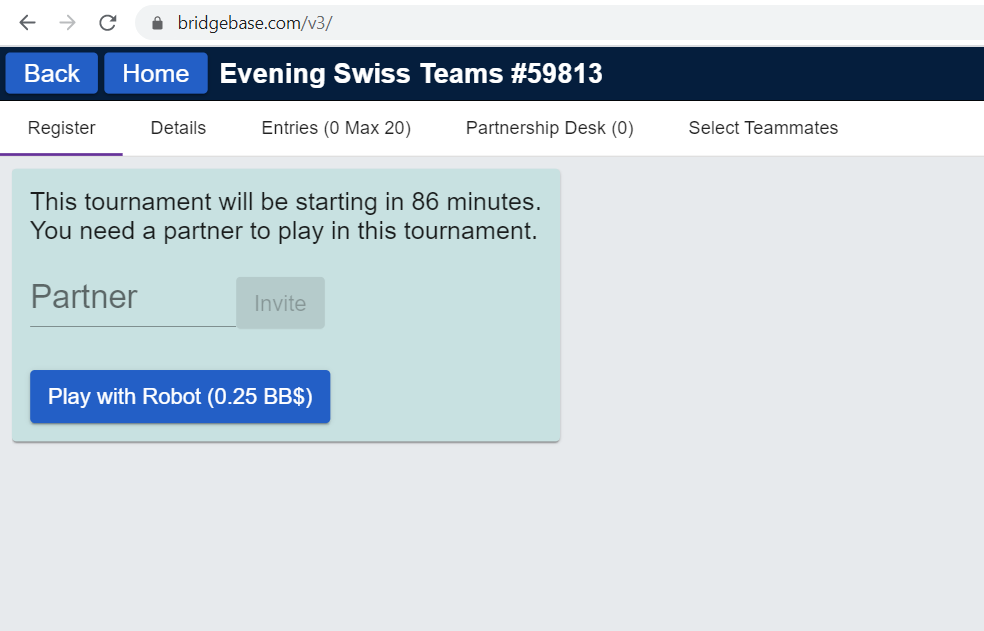 Once your pair has successfully registered it is time to invite team mates.
Find the tournament again and click on it to complete your team's registration. The person who invites their partner to play is the "Leader" for that partnership. Click the "Select Teammates" tab. Invite your prospective teammates by clicking the "Invite" to the right of the partnership you wish to invite.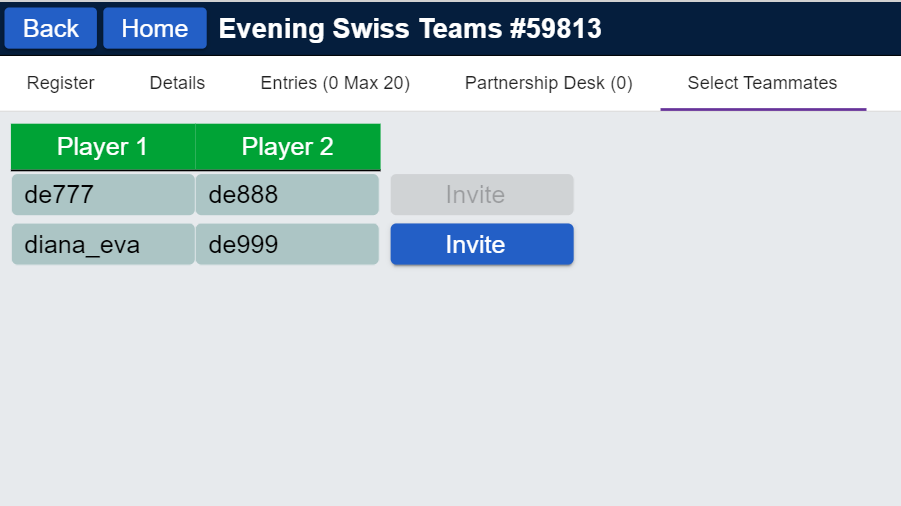 The Leader is responsible for inviting teammates. If the Leader doesn't pick teammates, then the software automatically selects teammates for each pair when the tournament starts.
Clicking the Entries tab will display all teams registered for the tournament.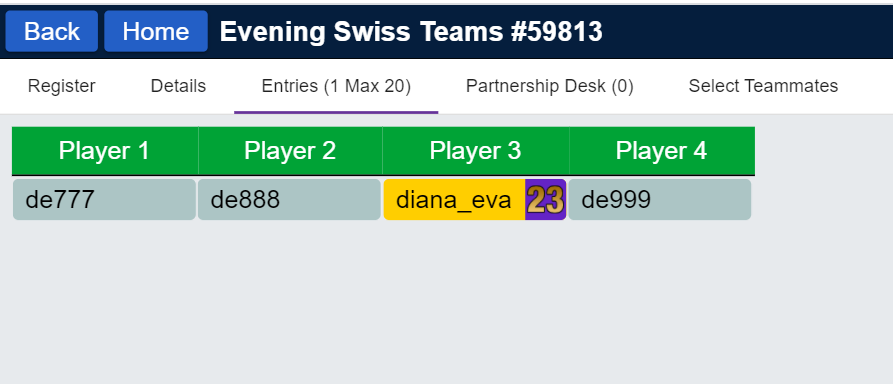 If for some reason you or any member of your team needs to cancel your registration, you can do so by clicking the Register tab. This is where you can cancel your registration and/or dissolve the team.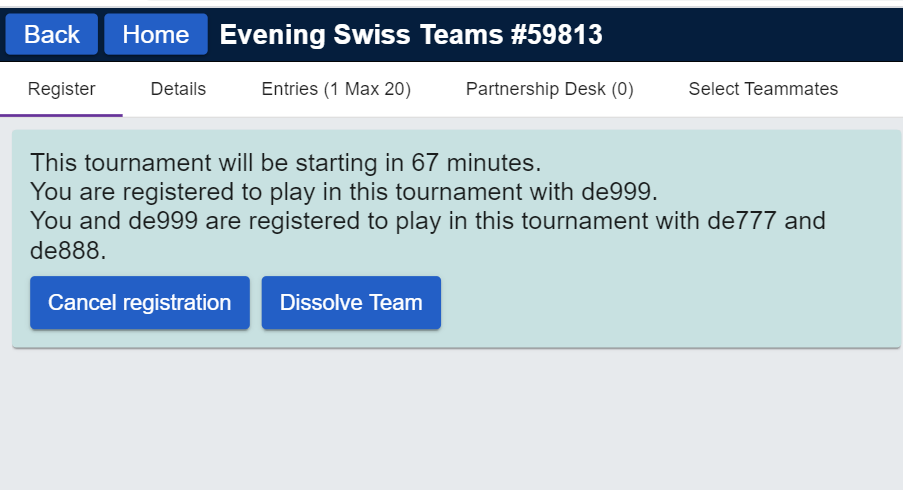 Scoring
Each team will play the same boards as other teams during the each round. The number of rounds and boards is set by the tournament organizer.
If there is an odd number of pairs, there will be sitouts. If a pair has not chosen team mates, they will be automatically matched with another pair when the tournament starts.
Each round will consist of a set number of boards. After the set of board is completed, the team will move to compete against the next team, until all rounds are completed.
The scoring will be done in Victory Points, either 20 or 30 VP scale as set by the tournament organizer.
During the tournament, players can see their VP score at the end of each round, their VP total score, as well as their rank in the tournament.